Learn More About our 2020 tastebuzz events!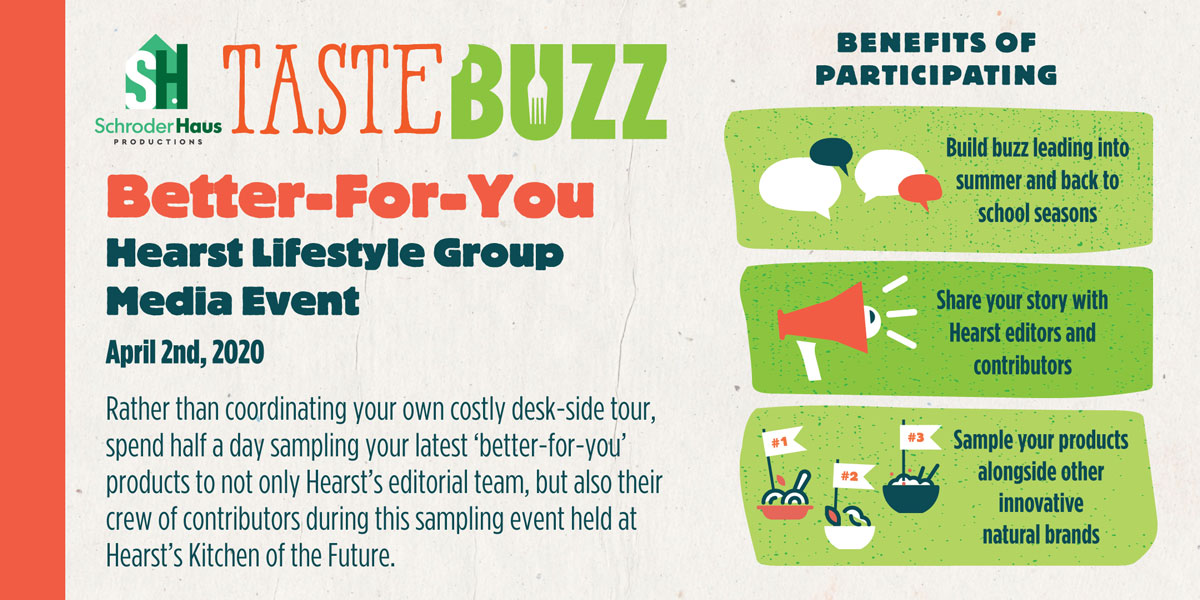 "This was the most well attended media event I have ever been a part of."
"TasteBuzz offered us the unique opportunity to meet and interact with some of Hearst's finest in an intimate yet fun environment. We were so impressed with the turnout and, just a few short weeks after the event, are already starting to see the pay-off. We can't wait to see what these new relationships lead to!"
"We loved the intimate setting of Tastebuzz. It allowed us to present our brand to targeted media/influencers in the health/wellness market. The flow was extremely smooth and we felt like we had high quality engagements with the attending guests that quickly led to coverage."
"Having been in the PR industry and now leading marketing for CPG brands over the last 15 years, I've been to a lot of media events. TasteBuzz is one of the best I've ever attended because of both the quality of media attendees and the seasoned, sharp and well-connected people behind it. I will certainly be back and highly recommend!"